Exporting Player Information to a CSV File
Updated by Graham Smith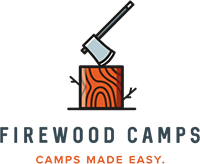 Overview:
This Firewood Camps feature allows you to export player and camp information into a CSV file.
Use of this feature helps you to easily locate and organize relevant data collected from your campers.
A coach running a College ID Camp would utilize this feature to compile data on player position, GPA, and graduation year.
Instructions:
Active Camps:
Sign in to your issued admin account.
On the main admin dashboard, click on the "Events" tab.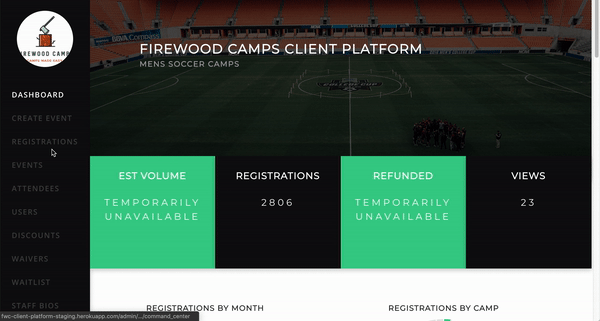 Click the registration number associated with the desired camp.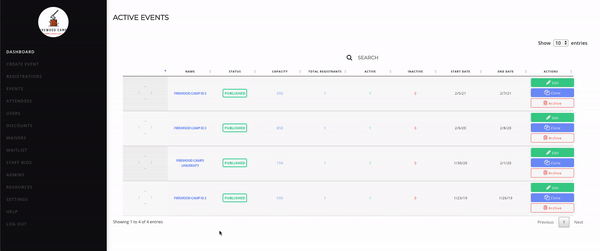 Next, select the "Export" button.
Select the different attributes you would like to include in the CSV file.
Click "Download CSV".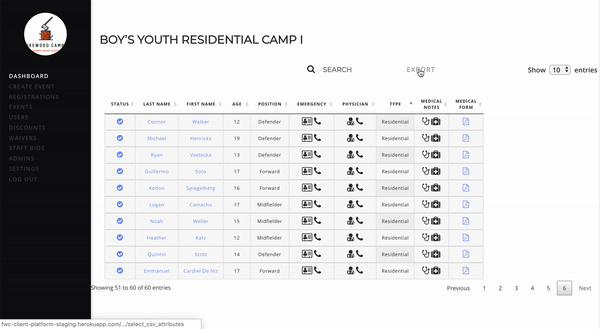 Please contact operations@firewoodcamps.com if you have any questions or comments about this HelpDoc.
Let us know your thoughts and feel free to rate the article below.