Updated by Graham Smith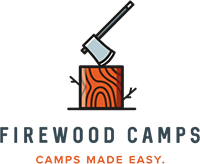 Overview:
This page will guide you through the process of adding helpful FAQs to your website.
You are able to customize the FAQs for specific camps, as well as include a FAQ section to your main page located at www.yourfirewoodcampswebaddress.com/facts.
FAQs are a fantastic way to save yourself time and energy by proving answers to questions before they get asked! No longer will you be bothered answering the same questions repeatedly.
This is a great place to add your refund policy and location/travel information.
Instructions:
Sign in to your Account.
Click the "FAQs" tab found on your admin dashboard.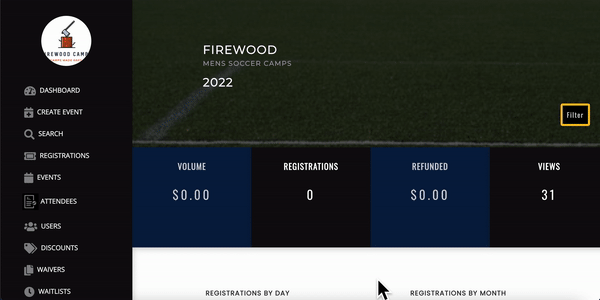 Click the "+ New FAQ" button in the top right corner.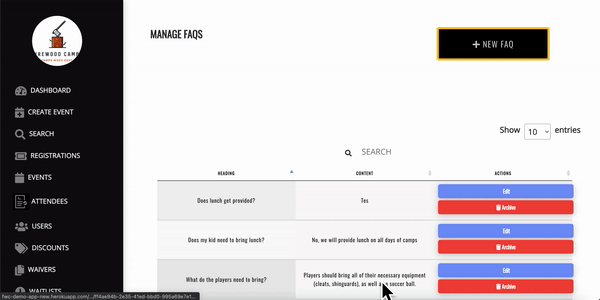 Add your FAQ Question and Answer.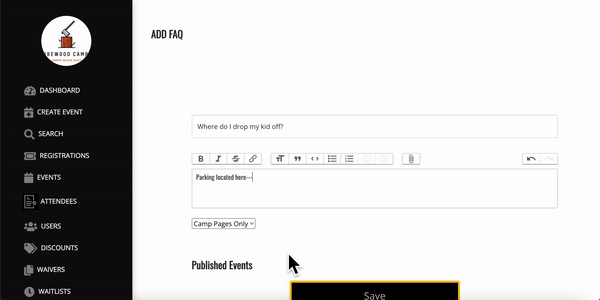 "Camp Pages Only": FAQ will show up only on the show pages for the camps selected using the checkbox.
"Main Page": FAQ will show up on both the main FAQ page AND show pages for any published camps selected.
Select the checkboxes next to the published camps where you would like your FAQ to be displayed.
Click "Save". FAQs are now live!
Verify that everything looks correct on your main FAQ and camp pages.
Please contact operations@firewoodcamps.com if you have any questions or comments about this HelpDoc.
Let us know your thoughts and feel free to rate the article below.