Updated by Graham Smith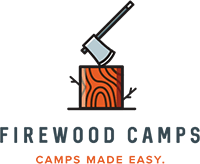 Overview:
This page will guide you through the process of registering for a camp using saved camp credit.
Instructions:
Email the associated email on the website and be sure to CC support@firewoodcamps.com

To help expedite the process, include the previously received email declaring your prior camp credit.

Once the camp credit has been verified, you will receive specific directions from support@firewoodcamps.com on exactly how to redeem that amount.
Please contact support@firewoodcamps.com if you have any questions or comments about this HelpDoc.
Let us know your thoughts and feel free to rate the article below.