Updated by Graham Smith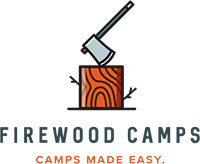 Overview:
You made it! Camp day is just around the corner and you want to make sure you are prepared for the big day. Below you will find the suggested step by step actions that need to be taken in order for your camp day to run smoothly.
Detailed guides for each step can be accessed by clicking the links provided.
Suggested Steps:
Please contact operations@firewoodcamps.com if you have any questions or comments about this HelpDoc.
Let us know your thoughts and feel free to rate the article below.